A useful feature of the Cloud HPC Service is the possibility to access to Smokeview and check your results live directly from the webapp. The Cloud HPC System allows you to run large and complex FDS analysis by renting the needed computational capacity and to easily manage your simulation directly from the web-app.
For instance, the services offered by the Cloud HPC System covered till now are:
In this post it is showed how to use Smokeview from the web-app. Therefore, you will be able to keep an eye on the main results of your simulation as they are being plotted.
Upload the FDS file in the CLOUD HPC Service
First of all, you need to run your simulation on the Cloud HPC. Enter the web app with your account and go to the Storage menu. From the Storage you can upload your FDS file. Add the FDS file, by selecting it from the folder or by simply dragging it, then click on save. Now your FDS script is uploaded in the web-app storage.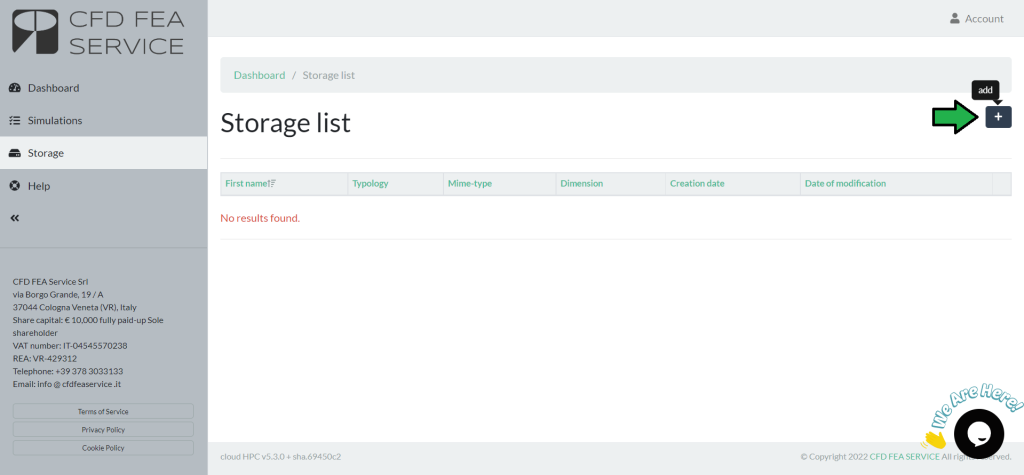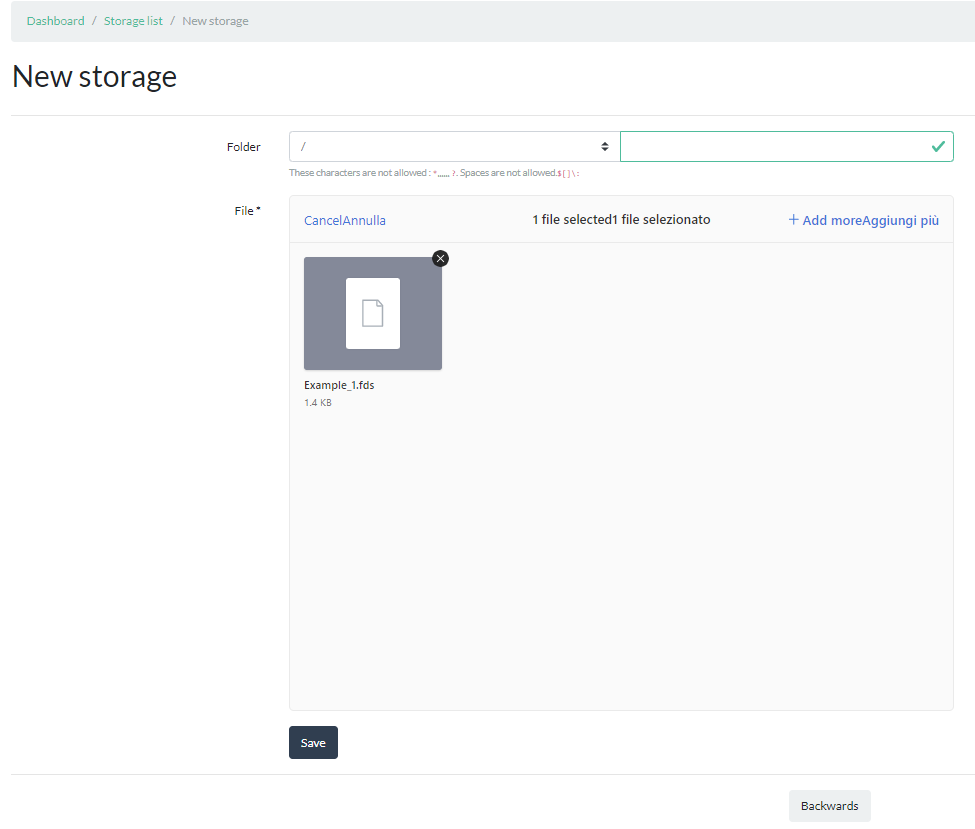 Run the simulation
Open the simulation menu, and add a new file to run. Set the simulation by selecting the amount of CPU and RAM you want to allocate to your simulation. Then, select from folder, the FDS file to run, which is already uploaded in the storage. Finally, choose the FDS version and save the settings.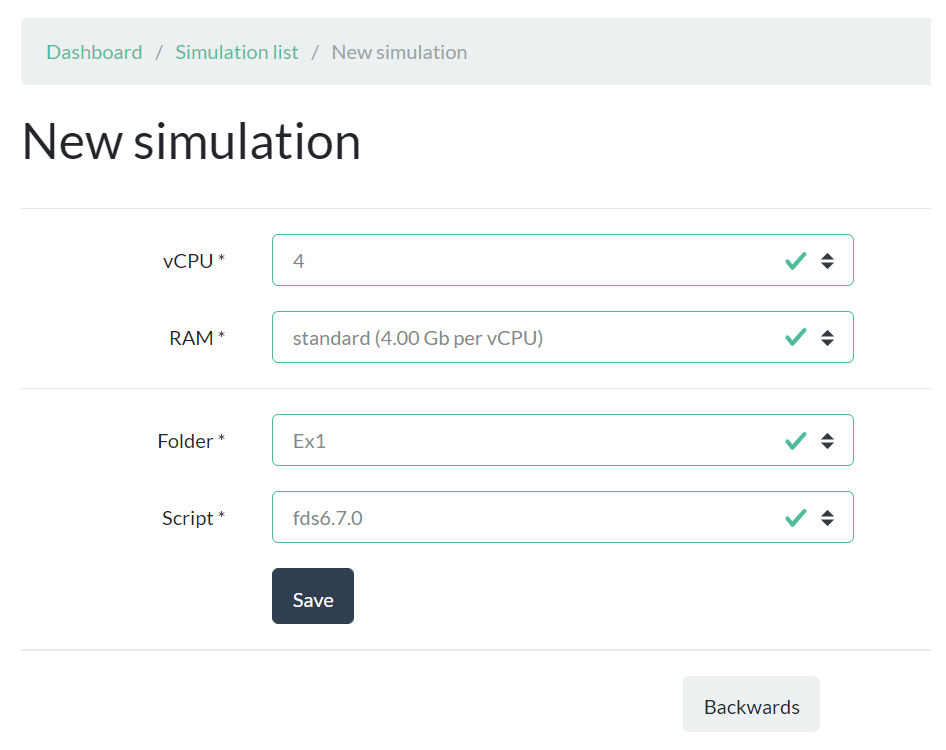 Check the simulation results on Smokeview
In the simulation menu, you will see your file with the status "pending" and then "running". From here you can check out the simulation by clicking on the eye icon.

As the simulation run, you will be able to manage the results on Smokeview from the remote desktop. In the remote desktop, click on the smokeview icon to open it. From Smokeview you can start and view the results online while your simulation is still running.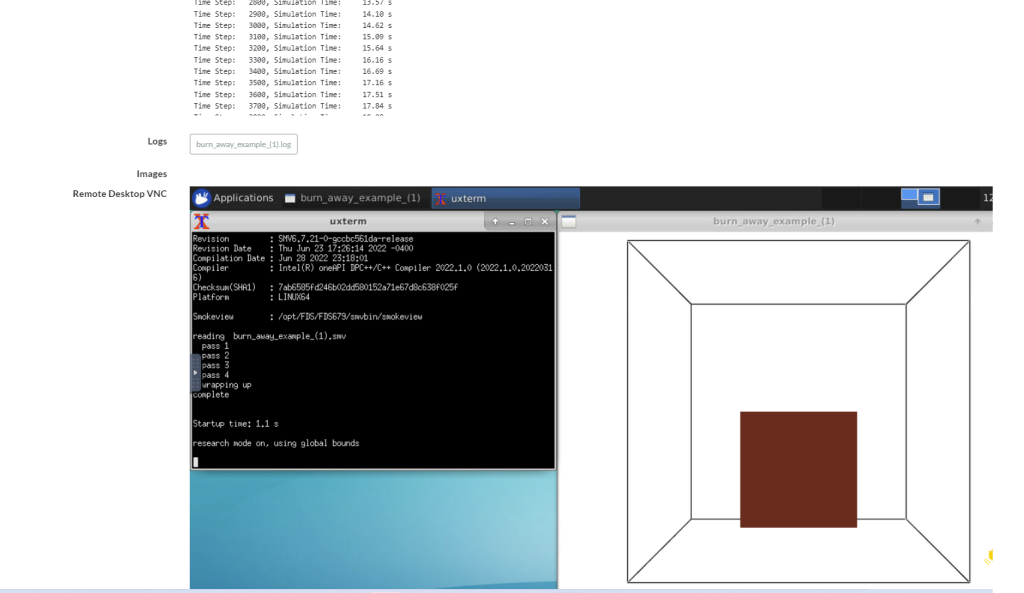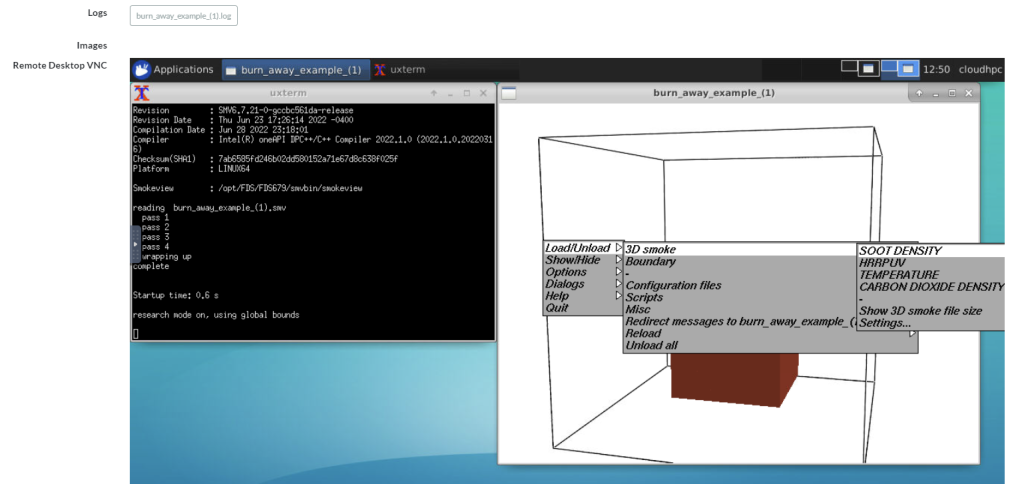 Moreover, once the simulation is completed, it is possible to download the results from the storage, and open Smokeview from your computer.
The Cloud HPC service allows to execute FDS complex simulations, that would take a great amount of simulation time and computation capacity in cloud. You will take advantage of the large computational capabilities offered to your disposition and save time, while given the possibility to monitor properly the advance of the analyses and optimize the use of the computation capacity available.
To take advantage of the computation capacity made available by the CLOUD HPC Service, you can register here and get 300 free vCPU/hrs.
---
CloudHPC is a HPC provider to run engineering simulations on the cloud. CloudHPC provides from 1 to 224 vCPUs for each process in several configuration of HPC infrastructure - both multi-thread and multi-core. Current software ranges includes several CAE, CFD, FEA, FEM software among which OpenFOAM, FDS, Blender and several others.
New users benefit of a FREE trial of 300 vCPU/Hours to be used on the platform in order to test the platform, all each features and verify if it is suitable for their needs