How to install Blender FDS Add-on
Blender provides an add-on named BlenderFDS a graphical interface for FDS which allows to set and manage complex geometries and FDS input parameters.
FDS is a free and open-source software tools provided by the National Institute of Standards and Technology (NIST). FDS is computational fluid dynamics (CFD) model.
BlenderFDS helps you build complex FDS models faster, thanks to Blender's 3D editing tools, and allows to set and manage the FDS input parameters.
BlenderFDS is developed by E.Gessi in Python as a free and open source Blender add-on. The development of BlenderFDS was funded by the Italian Ministry of Foreign Affairs and International Cooperation. Blender is a community-supported 3D modelling tool that supports Python to extend its basic functionality. Consequently, many open-source add-ons are available, such as BlenderFDS and BlenderBIM.
In this post it is shown how to download and install BlenderFDS add-on to Blender.
Download BlenderFDS
First of all, it is possible to install Bender application from its official website. Then, you can download the latest release of Blender FDS plugin from its github page and click on the blenderfds.zip file.
Download the BlenderFDS plugin zip file, there is no need to unzipp the ZIP file.
Install Add-On to Blender
To install BlenderFDS, open Blender and click on "Edit" > "Preferences", then click "Install".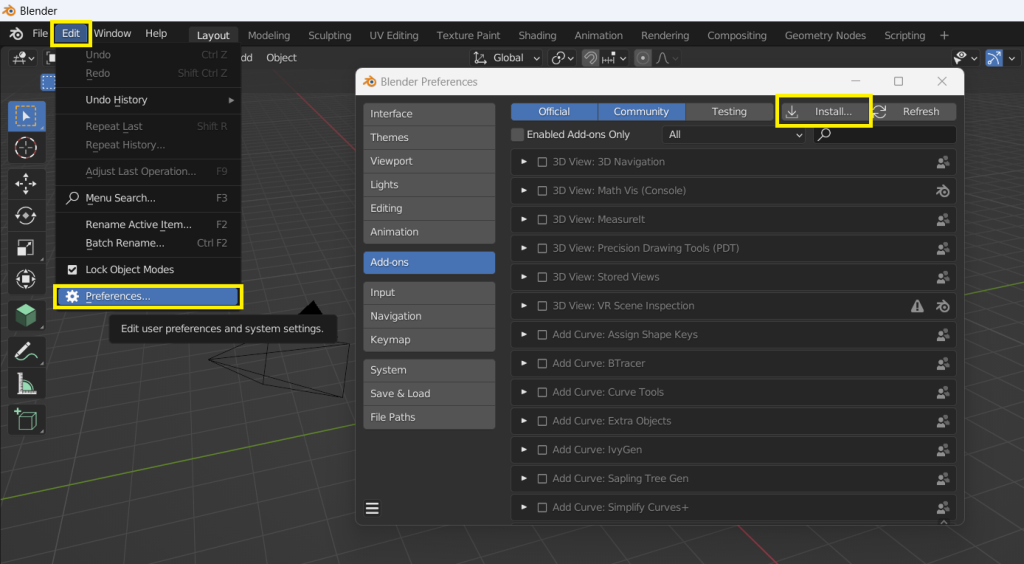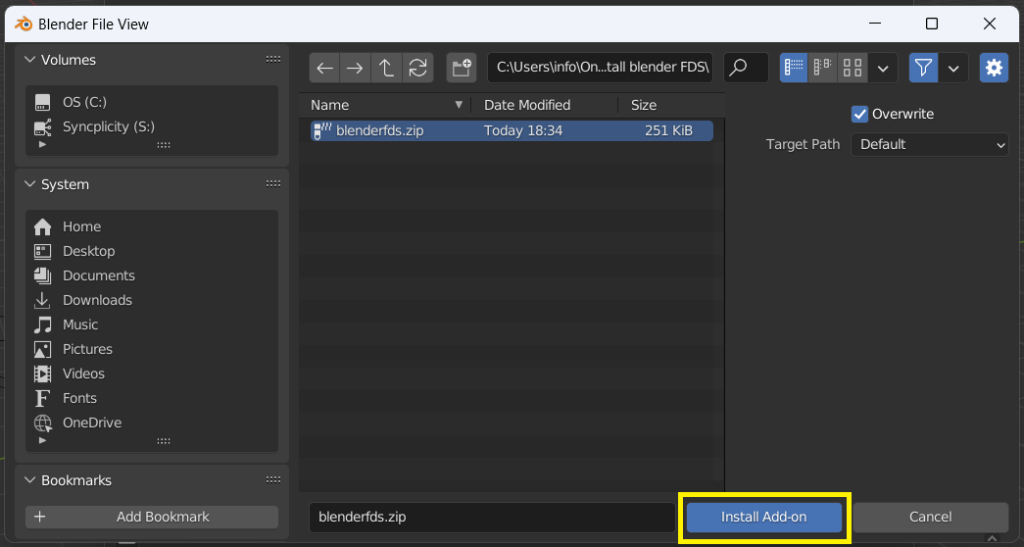 From the Blender's preferences search for "BlenderFDS" in the search field to activate BlenderFDS. Click the arrow to see more details and relevant information. Then, click the box on the left to enable the BlenderFDS add-on.
Then, click on the "Load Default BlenderFDS Settings" button to complete the setup.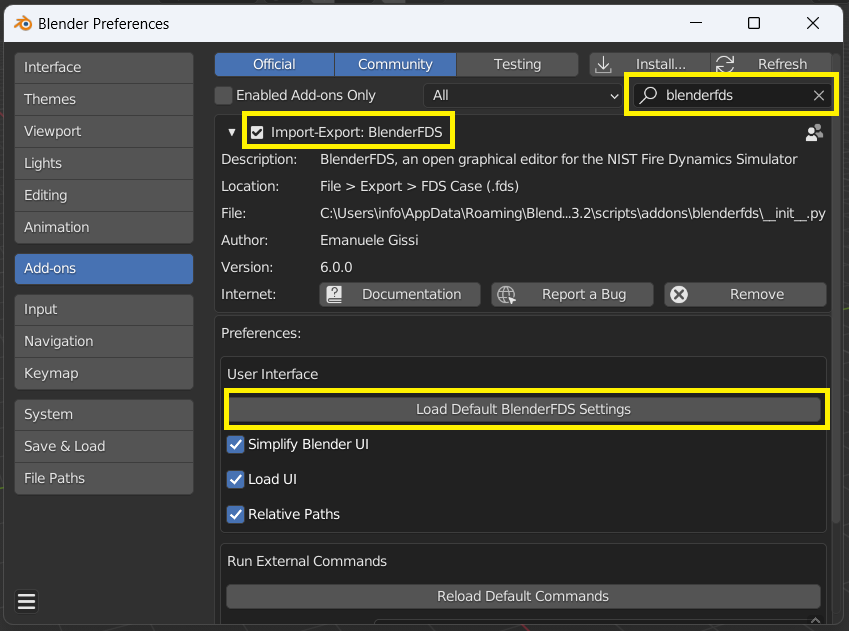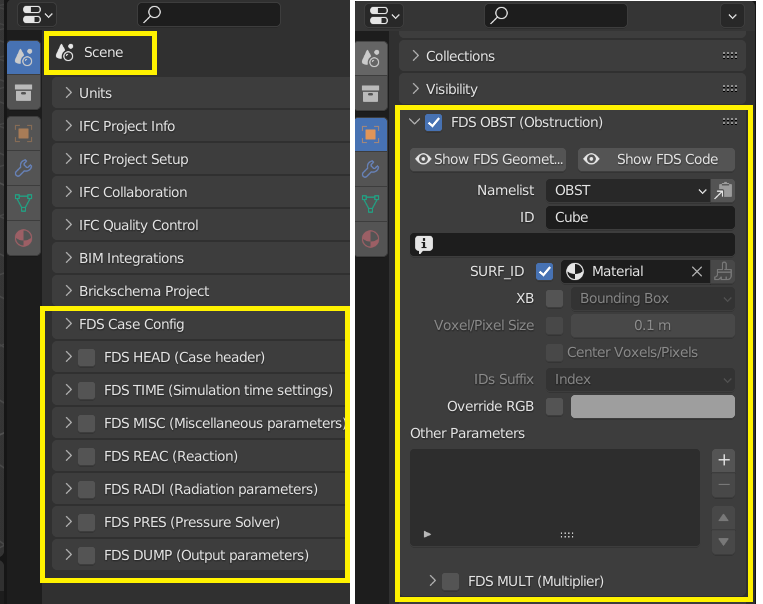 Finally, to know more about how to Import complex geometries with BlenderFDS you can check this post.
---
CloudHPC is a HPC provider to run engineering simulations on the cloud. CloudHPC provides from 1 to 224 vCPUs for each process in several configuration of HPC infrastructure - both multi-thread and multi-core. Current software ranges includes several CAE, CFD, FEA, FEM software among which OpenFOAM, FDS, Blender and several others.
New users benefit of a FREE trial of 300 vCPU/Hours to be used on the platform in order to test the platform, all each features and verify if it is suitable for their needs