Import complex geometries with BlenderFDS
Generating obstruction geometries for FDS is faster and easier with the help of the powerful 3D editing tool BlenderFDS. BlenderFDS is an opensource software that works as an user interface for FDS. You can download Blender and BlenderFDS directly from this website.
Blender FDS gives you the tools to generate a geometry directly with edit commands available. However, for complex geometry the software allows you to import CAD models and even FDS scripts. In this post is shown how to import a complex geometry in Blender FDS starting from a STL file.
Moreover the geometry in BlenderFDS can be interpreted by FDS in different ways, such us by the bounding box or voxelization, which are described below.
Generate obstruction in BlenderFDS
The OBST command contains parameters used to define obstructions. The entire geometry of the model consists entirely of rectangular solids. It is possible to create and edit obstruction in BlenderFDS. To do so, assign the modeled geometry to the Obstruction Namelist OBST that you can find in the FDS Properties.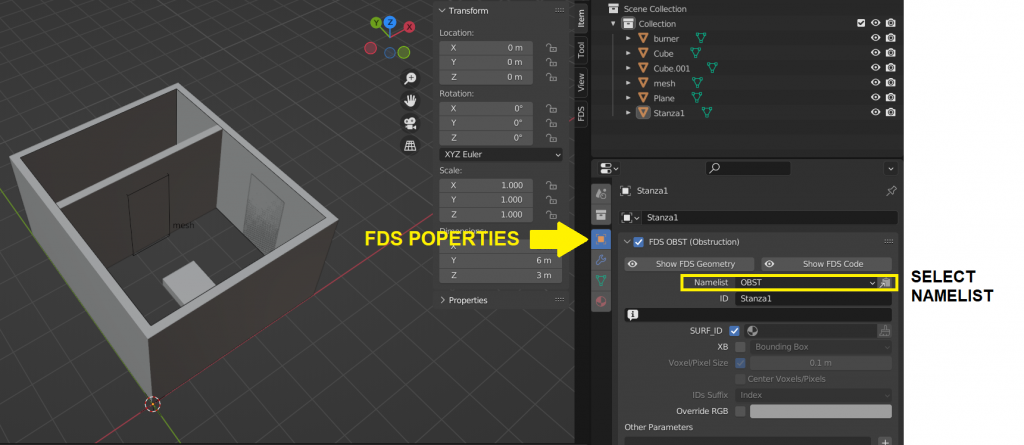 Import STL Geometry in BlenderFDS
It is possible to generate complex obstructions in FDS by importing on BlenderFDS STL models. The following picture illustrate ho to import and STL files by clicking on the File menu and the on Import and STL.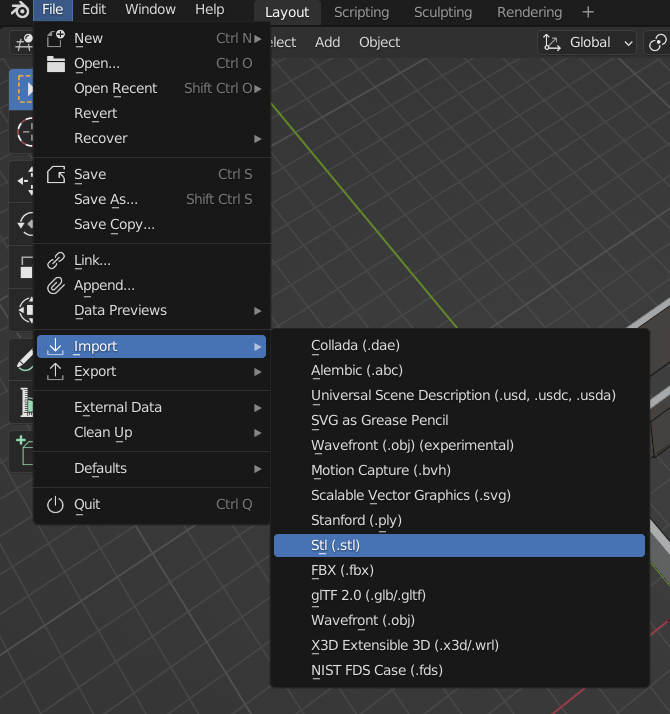 Then, a window opens where you can select the STL model to import on BlenderFDS.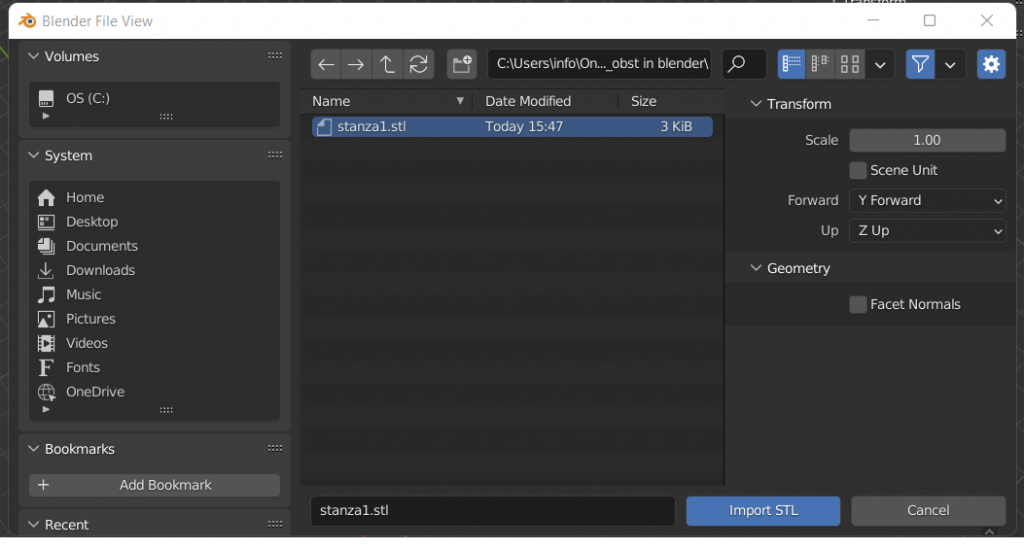 How FDS discretized obstructions form BlenderFDS
FDS interprets and discretize the geometries from BlenderFDS in various ways. Here we describe the Bounding Box method and the Voxelization. In BlenderFDS it is possible to see the preview FDS code that describes the design obstruction by clicking on "FDS Code".
In the FDS properties, you can chose how FDS discretize the obstruction between the Bounding Box or Voxels by selecting one of the options clicking the XB box.
The Bounding Box creates a box mesh with the minimum volume that encapsulates the modeled obstruction. The following picture shows how FDS discretize the example obstruction as a bounding box: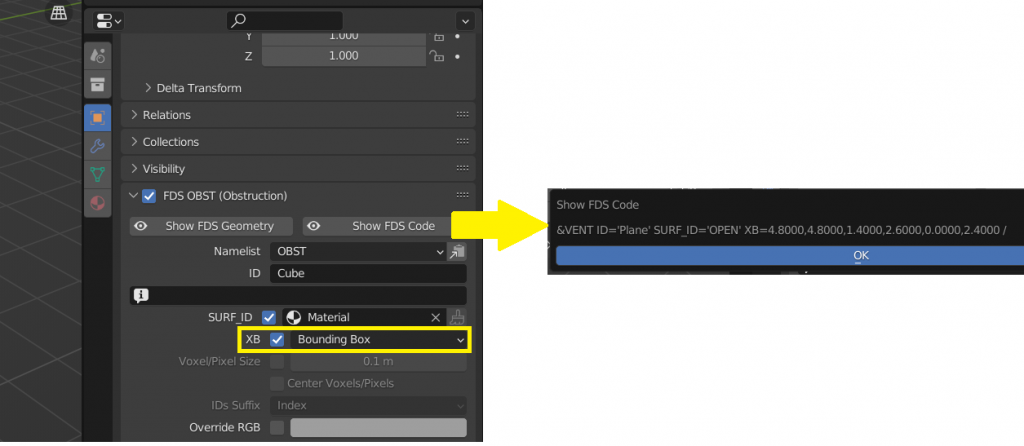 The Voxelization is the most common and useful way to discretize the obstructions. The Voxelization method translate the obstruction in cubes with the dimension set in the "voxel-pixel size". Therefore, you will obtain an FDS script that describe the geometry in the closest way possible to the model, depending on the chosen resolutions (voxel dimention). The following picture shows how FDS discretize the example obstruction with voxelization method:

If you are interest to easily run your simulation with the help of a cloud server, register here and get 300 free vCPU/hrs. Thanks to CLOUD HPC you can use the power of a cluster to run your engineering analyses.