How to run Code Saturne on Cloud HPC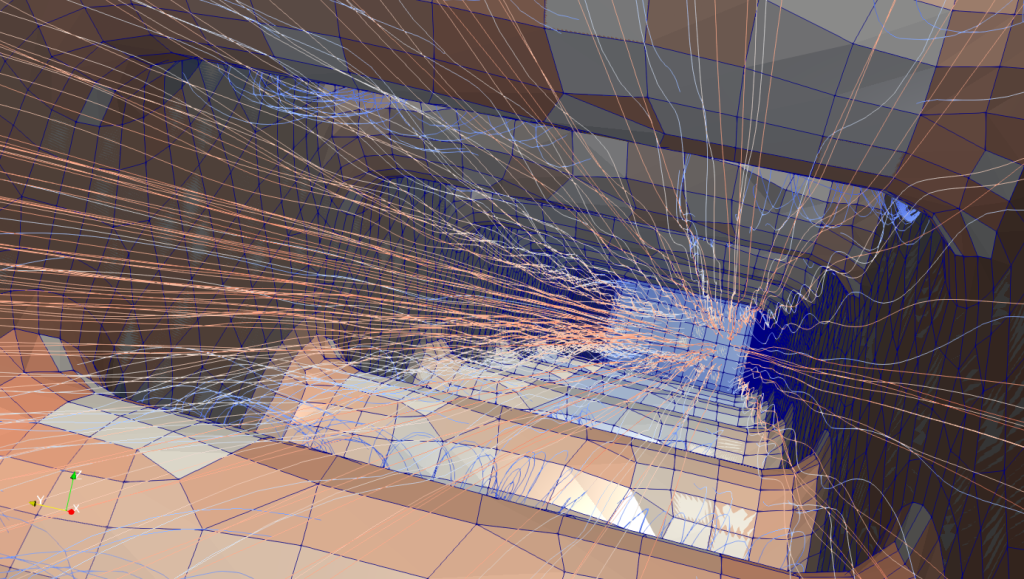 Code Saturne is an opensource CFD software that allow to simulate single phase flow behaviour. It has an integrated GUi that help you to manage the simulation.
As evert CFD software, the computational cost is very expensive to company or freelance engineer. for this reason CFD FEA SERVICE has inserted the software in CloudHPC.
In this step-by-step guide i show you how to set up your analysis to run Code Saturne on Cloud HPC.
The guide is based on Code Saturne V4.0 GUI and the run is performed via Code Saturne 5.2
Create the analysis folder
Open Code Saturne and click file>Newcase to create the analysis folder.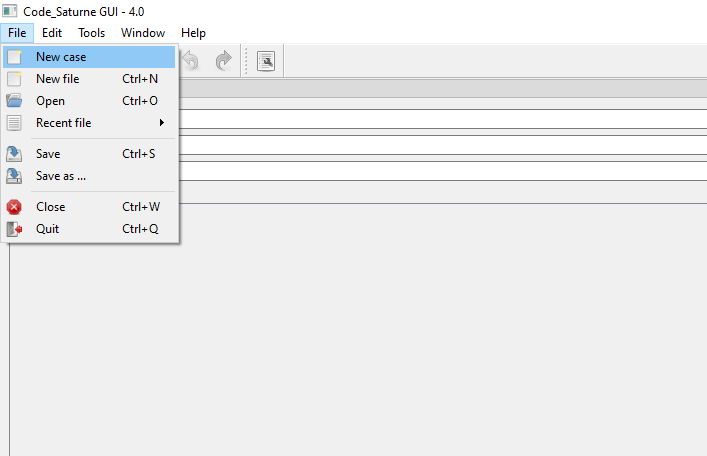 Select the directory, set the new case name and tick the "create MESH directory" ption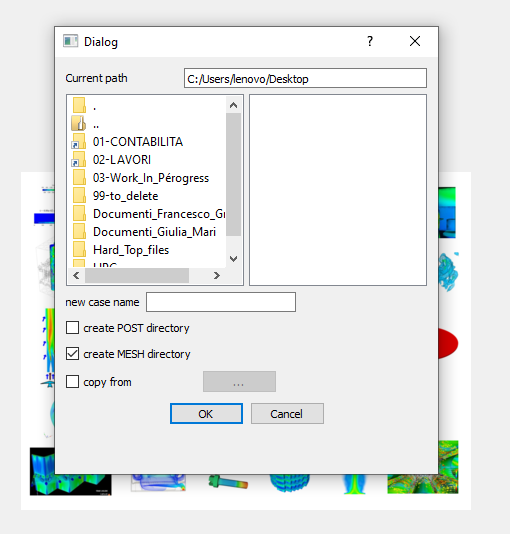 Copy the mesh file in the MESH folder just created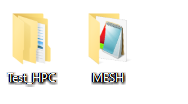 Click on file and save the .xml file with the name that you prefer.
Create the .xml file
After have set the analysis data depending on the results that you want (see the CodeSaturne tutorial for more information) you have to create the .xml file.
Go to File>Save and save the file with the name that you prefer.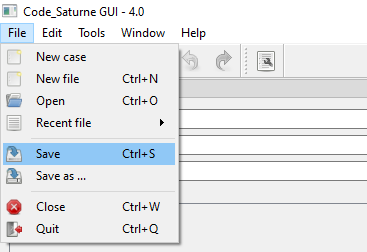 Modify the .xml file
Go to the folder DATA to modify the xml file created.
Look for the <meshes list> and at the voice path insert "../MESH/".
See the picture below to better understand.

Create and Import the analysis compressed folder
Create a folder with the name that you prefer for you analisys . Move-in the case folder and the mesh folder.
Create a compressed file with the same name ad the folder just created. Have a look this link.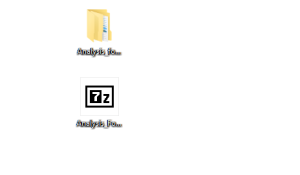 Go to CloudHPC and select storage to load the analysis data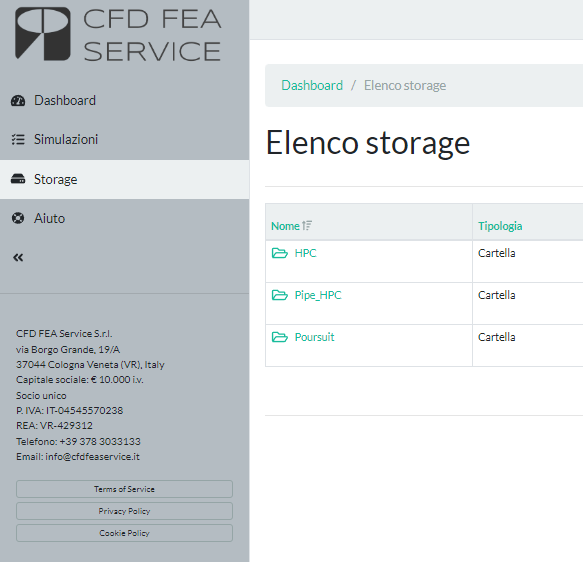 Select the plus icon.

Select the .rar (or .zip or another compressed file just created) without insert a name as folder name.
Click Save.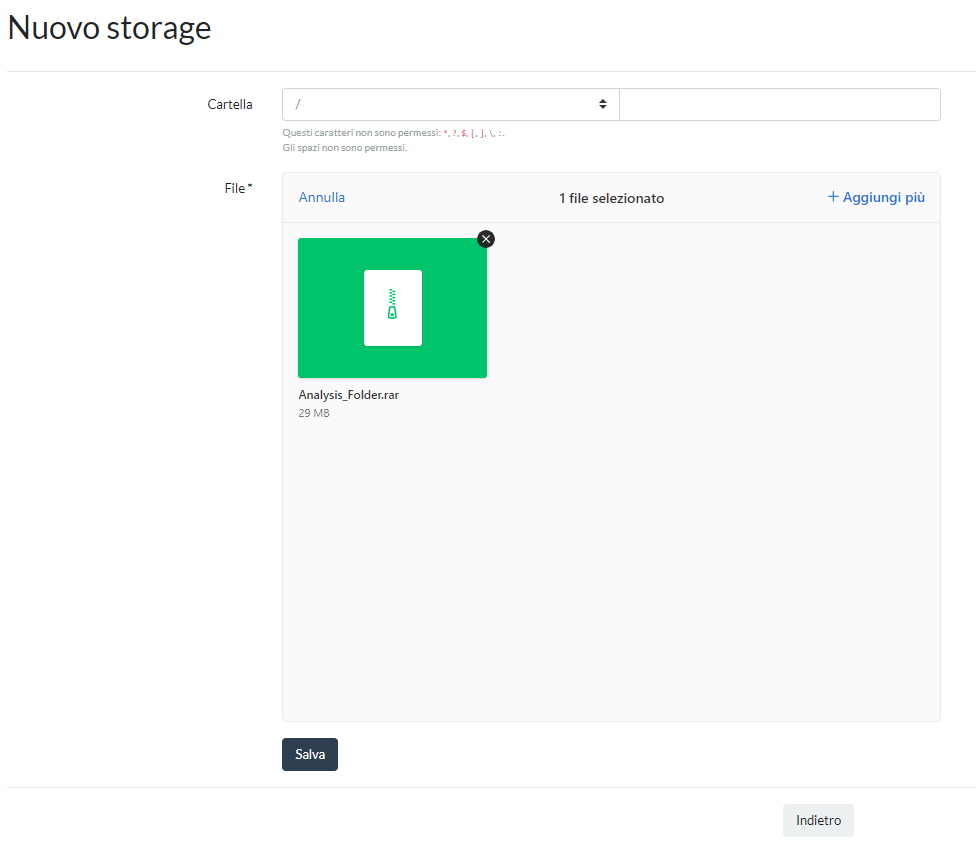 Run the simulation
Go to Simulation Page and set the analysis.
Click on the plus icon.

Set the simulation parameters, selecting codeSaturne-5.2 and highcore processor type.
Click Save.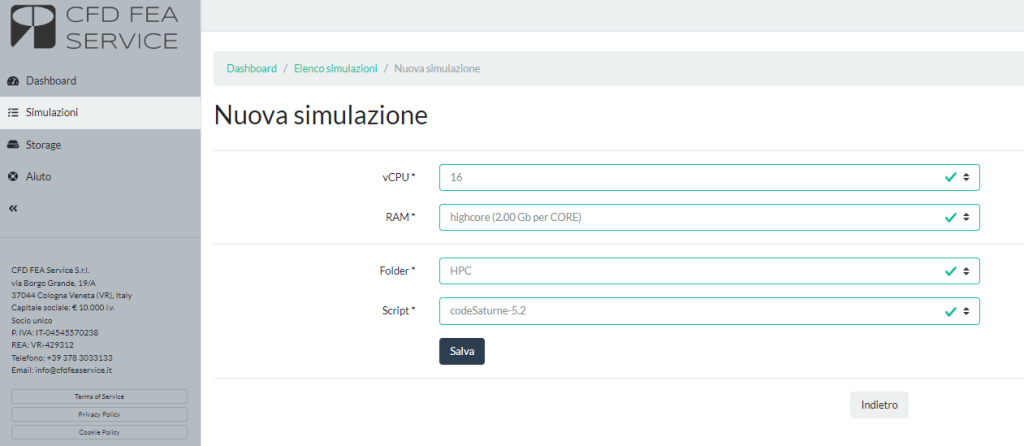 Check the results
Check the creation of the folder RESU when run finished.
It indicated that the run has been completed.

Enjoy your post processing.
---
CloudHPC is a HPC provider to run engineering simulations on the cloud. CloudHPC provides from 1 to 224 vCPUs for each process in several configuration of HPC infrastructure - both multi-thread and multi-core. Current software ranges includes several CAE, CFD, FEA, FEM software among which OpenFOAM, FDS, Blender and several others.
New users benefit of a FREE trial of 300 vCPU/Hours to be used on the platform in order to test the platform, all each features and verify if it is suitable for their needs